Zetland Street

Open For Business
---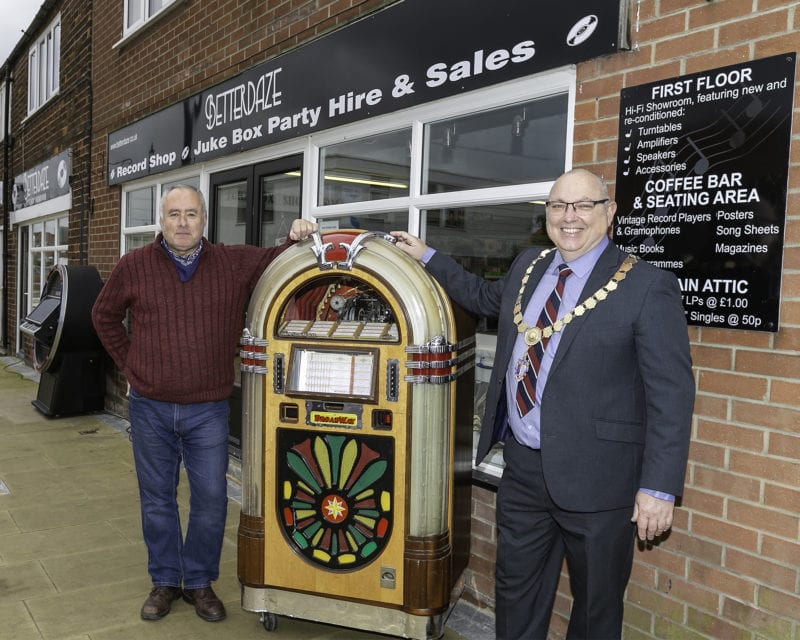 Shoppers flocked to celebrate the reopening of one of Northallerton's most popular shopping streets.
The Mayor of Northallerton, Cllr David Richardson, cut the tape on a day of special attractions following months of improvement works.
Zetland Street has been enhanced and upgraded to serve as the link between the High Street and the new Treadmills retail and leisure centre, which is due to open next month.
Popular features included an outdoor photography exhibition at Joe Cornish Galleries; music from an outdoor jukebox supplied by Betterdaze Record Shop; ice cream specials at Dolcie Dessert Emporium; framing examples by Hare's Studios; examples of clothing alterations by Master Tailors; and a warm welcome from other Zetland Street traders including Zetland Winestore, Cowley Cycles and Headmasters Hairdressers.
 Local MP Rishi Sunak also popped in to congratulate the traders on a really successful day.
 "We're so pleased to show shoppers everything this unique street has to offer," said Jo Rose, Curator at Joe Cornish Galleries, who organised the celebrations.
"Many thanks to everyone who came along to help us celebrate the reopening. It was great to see so many new faces and hopefully we have spread the message that we are a very special street."
The work is part of a joint £4.5m project for town-centre improvements between Hambleton District Council and North Yorkshire County Council. The project has received £3.2m from the Government's Local Growth Fund, secured through the York, North Yorkshire and East Riding Local Enterprise Partnership, with the remaining cost being borne by CNDCL (Central Northallerton Development Company), the developers of Treadmills and an element of match funding from Hambleton District Council.