Northallerton Business Awards 2020
---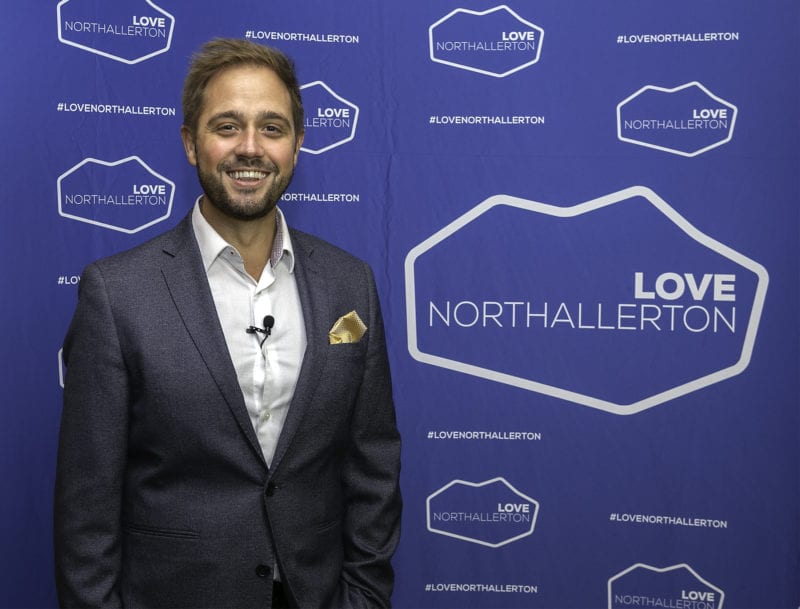 WE'RE ALL SET FOR THE 'NORTHALLERTON OSCARS'
Excitement is mounting with the winners of the inaugural Love Northallerton Business Awards to be unveiled next week.
All will be revealed on Friday November 27 at 7pm when the ceremony will be premiered live on Facebook and YouTube, with users encouraged to join the video event.  You will also be able to view the YouTube live streaming towards the bottom of this page on Friday November 27 at 7pm.
The awards honour Northallerton's High Street heroes who go the extra mile for their clients and are passionately committed to excellent customer service.
Here are the links to the awards ceremony:
Love Northallerton YouTube channel
There are 12 award categories for the 200-plus members of Northallerton Business Improvement District (BID), covering everything from small beauty and hairdressing shops to the town's biggest retailers.
Next week's virtual event replaces the gala black-tie dinner in March that had to be cancelled because of the first national lockdown for coronavirus.
The ceremony will be compered by resident local radio presenter Tim Lichfield, formerly of Minster FM, who will join new station YorkMix when it launches in January.
"These awards will certainly give businesses something to celebrate in lockdown November," says Northallerton BID manager Graham Bell.
"The show will bring out wonderful stories of devoted business owners and staff who are so proud of what they bring to the town. These are the people who make Northallerton truly special.
"We're so glad we're able to bring these awards to life virtually and would like to say a big thanks to all our sponsors who have made the event possible."
Categories
Professional Service Business of the Year
Sponsored by Barkers 
Finalists
Colin Hutson Accounting
Darlington Building Society
Hambleton Community Action
Small Business Award
Sponsored by Lewis & Cooper
Finalists
Maid in North Yorkshire
Maxwells of Northallerton
Mitchells Newsagents
J Thompson Butchers
Large Retailer of the Year
Sponsored by Hambleton District Council
Finalists
Barkers
Lewis & Cooper
Tesco
Health, Hair & Beauty Business of the Year
Sponsored by Colin Hutson Accounting 
Finalists
Élan Salons
Hair & Beauty Secrets
Scyzory
Sonny Playforth Hairdressing
Food & Drink Business of the Year
Sponsored by Walter Thompson (Contractors) Ltd   
 Finalists
Joe Cornish Gallery Café
Lewis & Cooper Tea Rooms
The Central Coffee House
The Tithe Bar
Best Customer Service Award
Sponsored by The Potting Shed
Finalists
Élan Salons
Hair & Beauty Secrets
Joe Cornish Gallery Café
Maxwells of Northallerton
Apprentice of the Year
Sponsored by Yorkshire Fireplaces
Finalists
Andrew Sykes (Walter Thompson (Contractors) Ltd)
Harriet Nelson (Colin Hutson Accounting)
Mollie Brewer (Scyzory)
Employee of the Year
Sponsored by Wykeland Group
Finalists
Chloe Winfield (Hair and Beauty Secrets)
Christine Taylor (Scyzory)
Dawn Wilson (Barkers)
Ruth Wilkinson (Mitchells Newsagents)
Employer of the Year
Sponsored by Bettys      
Finalists
Hambleton Community Action
Maid in North Yorkshire
Walter Thompson (Contractors) Ltd
Businesswoman of the Year
 Sponsored by The Federation of Small Businesses   
Finalists
Hayley Thompson (Maid in North Yorkshire)
Jacqui Fedyszyn (Scyzory)
Julie Hutson (Colin Hutson Accounting)
Sabrina McKee (Lewis & Cooper)
Community Spirit Award
Sponsored by Scyzory       
Finalists
Chris Knight from Tesco
Hambleton Community Action
M&Co
Yorkshire Fireplaces