The BID are delighted to announce their new management team. Graham Bell will succeed Julia as BID Manager and will work alongside Helen Crannage, who joins as BID Co-ordinator this month.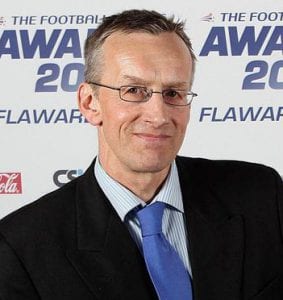 Both have a strong background in marketing and supporting local businesses and are looking forward to enhancing Northallerton's reputation as an ideal place to live, work and shop.
Graham (below) spent many years as senior media officer at Middlesbrough Football Club and previously worked as a journalist in the national and regional press before setting up his own PR and marketing agency, Click-Click Words and Pictures.
Helen is currently working as sales manager for the Pennine Brewery Company and has also served as a volunteer with the popular Northallerton Homegrown Food Festival. BID Chairman Lindsay Judd says: "We're really looking forward to working with Graham and Helen  in an exciting year for Northallerton."