Forum Cinema

Re-opens with Oscar Winner
---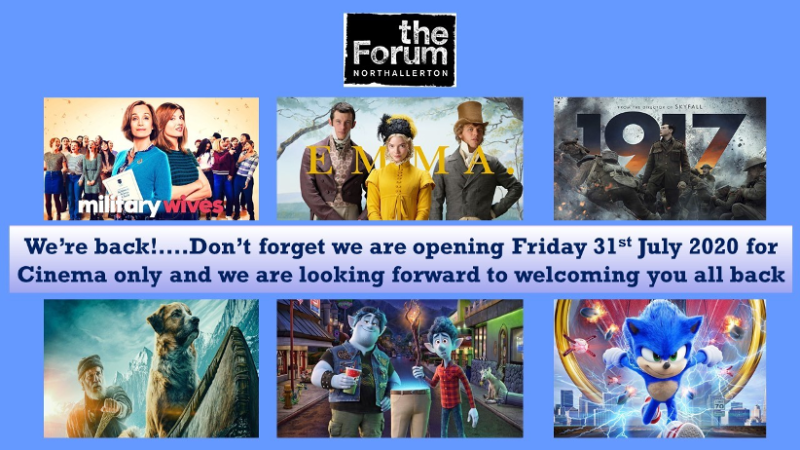 Film lovers are in for a treat next weekend when the Oscar-winning First World War film 1917 headlines the reopening of The Forum cinema.
The Sam Mendes blockbuster, which captures all the raw drama of trench warfare, is just one of three treats in store from Friday July 31 to Sunday August 2, when there is something for everyone to enjoy.
Also showing is the latest Pixar animation fantasy, Onward, and the much-praised British comedy drama Emma, based on the famous Jane Austen novel.
Safety is always the first priority at The Forum where staff have worked hard to put appropriate measures in place in response to the recent coronavirus pandemic. Only the cinema is reopening at this stage.
It has been pretty quiet and lonely without their lovely customers – and they can't wait to welcome all their regulars again!
Please visit The Forum website and social media for screening times.