EX FARMERS

ENJOY MULTI-SENSORY WALK DOWN MEMORY LANE
---
Wendy Jeffries and Philippa Carter, who help run the Northallerton Secret Garden Project, have been making farming videos for the residents at Beechwood Care Home, on Romanby Road.  Many of those living at the home are retired farmers who have enjoyed a glimpse back into their shared pasts – sheering sheep, feeding cows, and tending to crops. The farming videos have been turned into a multi-sensory experience with the use of a sheep fleece and chicken eggs the residents can touch, as well as hay they can smell, among other items.
Wendy and Philippa came up with the idea after speaking with Beechwood Care Home's activities coordinator, Barbara Robinson, while setting up a nativity experience in the Secret Garden, adjacent to Zion URC Church, in the town centre, at Christmas. Philippa said: "We spoke with Barbara at the time and offered to make some videos of the event so the residents at Beechwood could enjoy a look around in the comfort of their home. "We understood that the residents were retired farming folk, so Wendy and I have been making short videos about farming life and animals and also of the Secret Garden for the last six months now."
Wendy is a born Yorkshire farmer, living on her dairy farm at Topcliffe, where she raises cattle, fowl and other animals. Philippa is a potter who has worked for social services, with people with various disabilities, developing their work skills through ceramics and horticulture. Philippa added: "The combination of our skills and experience has enabled us to make short, simple videos for farming folk living with dementia. We make films requested by the residents. For example, if they want to see more lambs and sheep, or want a look at our gardens. "We also provide fragrant materials to stimulate the senses. Materials to feel and touch, such as a fleece, sweet smelling hay, and fresh eggs from Wendy's rare breed chickens."
Margaret Gatenby, 81, is one of the residents at Beechwood Care Home to benefit from the films. She said: "Oh how wonderful. My husband and I were farmers and this brings back memories I had actually not thought about in years. They are all good memories apart from the foot and mouth scare."
Christopher Dale said: "I am just so happy people think about us and I love seeing all the animals as I worked with them for a big part of my life."
Dorothy Henry said: "The gardens are beautiful. My friend Audrey and I loved our gardens and this really makes us so happy to just wander about gardens, even if it is on a video. The hay and wool samples really make it feel real."
John Duncalf, 78, said: "We never thought we would enjoy using technology, but we can see how it can help us, and during the national lockdown we can visit places without leaving the safety of our homes."
Anne Boyd, 87, added: "Having people in the community care so much is such a beautiful thing. Thank you to those involved as these things make our days."
Activities coordinator Barbara said: "Covid and lockdown has had such a huge impact on care home residents, carers and their families. Here at Beechwood, we have been blessed by wonderful community support. "Wendy and Philippa have been doing an amazing job providing us with regular videos of farm life and from the Secret Garden in the town centre. "I have incorporated the videos into technology sessions and the amount of reminiscing and shared stories around the table from residents has been precious.
"Items donated by the ladies have been used in craft sessions, sensory interactions and the residents all benefit from this. Even people who did not have farming backgrounds loved seeing gardens, animals, local areas of historical and social interest. It has been a conduit between the care home and the community.
"We can't thank Wendy and Philippa enough and hope to offer them afternoon tea in our garden to show our appreciation."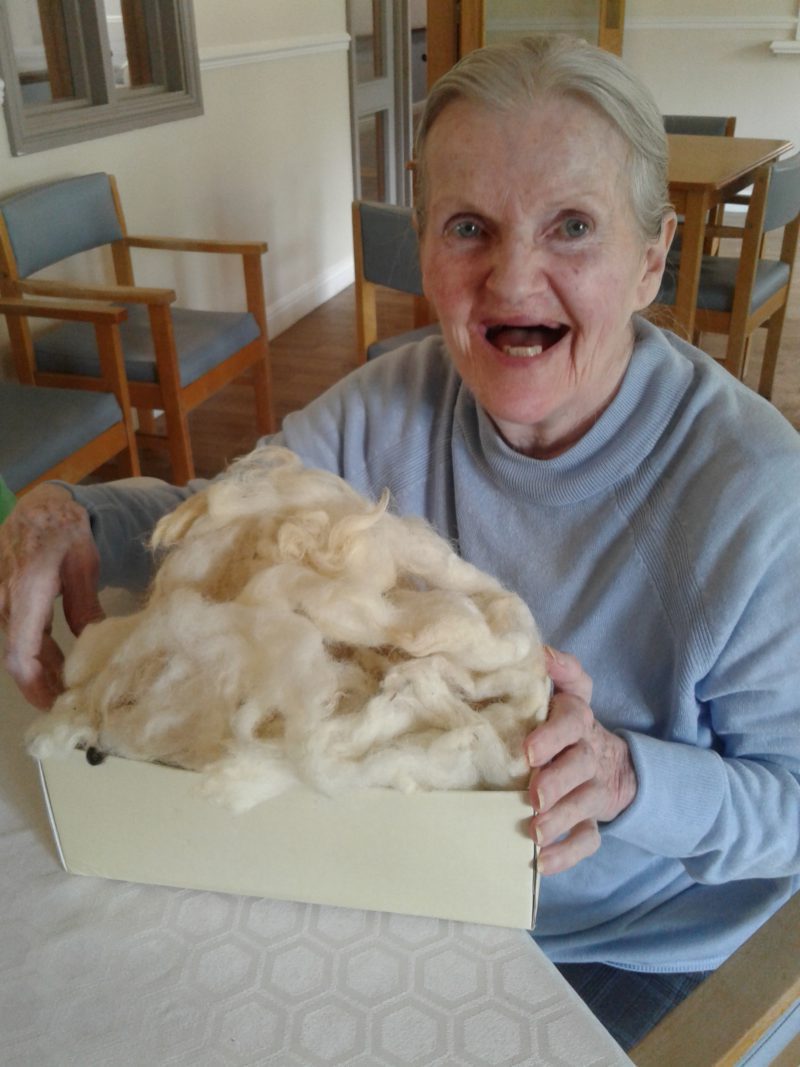 Beechwood Care Home resident Dorothy Henry, 83, enjoying the multi-sensory farming video experience.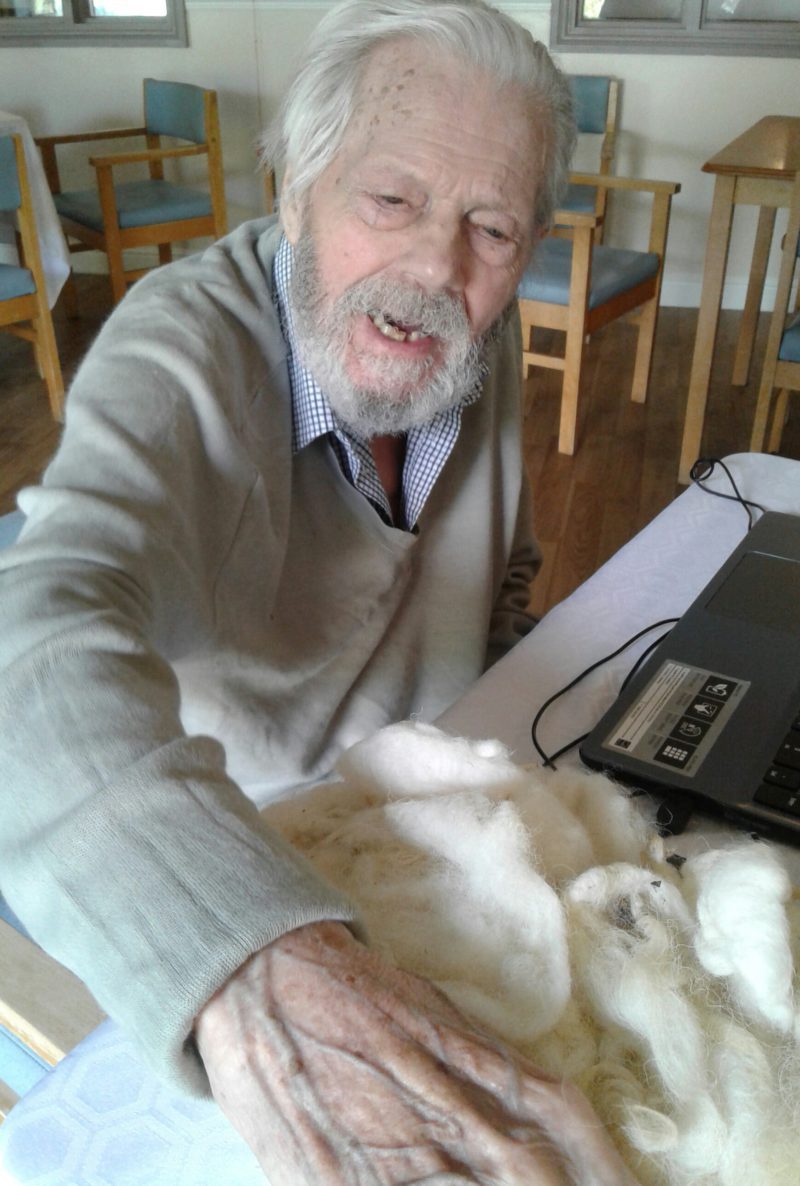 Beechwood Care Home resident Bill Brookes, 88, enjoying the multi-sensory farming video experience.