OLYMPIC HONOURS

FOR MARC AND SCOTT
---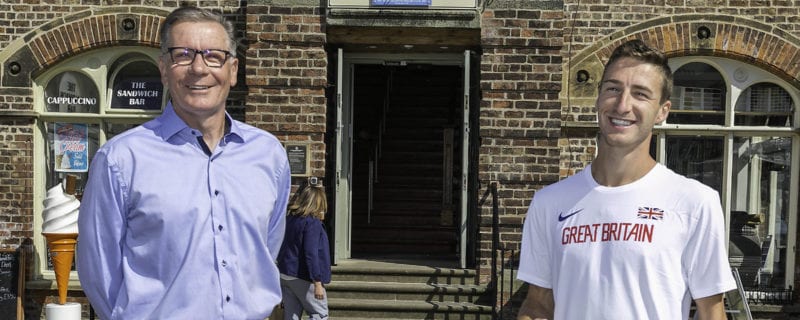 Congratulations to Olympians 
Marc Scott and Scott Lincoln have become the first track and field athletes from Northallerton to be selected to represent Great Britain and Northern Ireland at the Olympic Games in Tokyo this summer. 
Marc, who is pictured with the new Mayor of Northallerton, Cllr Phil Eames, beat reigning Olympic champion Sir Mo Farah in the British trials for the 10,000m in Birmingham. Scott qualified with a lifetime best throw of 21.28m in the shot putt in Brno, Czech Republic.
Cllr Eames says: "I'm sure the whole of Northallerton is very proud of Marc and Scott's achievements and I know that everyone will be cheering them on in Tokyo".